Joel Li (legal name Qiaoer Li) is a notable figure in the business world, and now also in the music world. Having been named one of Forbes China's top 60 outstanding Chinese in North America, it is clear that his successes as an entrepreneur are numerous. His auto business, TEDA International Auto Group, isn't Li's only successful career path, with a growing career in music allowing him to expand on his life achievements. This is how hard work and a passion for helping people inspired him to follow his dreams.
At only 29 years of age, Joel Li already has much to show for his professional life. After attending the University of Toronto, he discovered that there was a lack of solutions for the auto industry's buying process. While the rise of companies such as Tesla did lead to greener manufacturing strategies, the buying process remained without optimization and difficult for consumers. Joel Li formed TEDA International Auto Group as a company that would provide environmentally friendly and convenient strategies for those buying cars or other auto products. Technology is an instrumental part of the business' strategies. The use of innovative virtual reality, augmented reality and AI processes are what sets TEDA International Auto Group apart in the industry.
The release of Joel Li's first song last year may have come as a surprise to some, but music has always been a big part of the young entrepreneur's life. At times when he faced challenges or pressure, music was what got him through. He has always appreciated its unique ability to connect with people, even if you do not know them. It became a way for Li to vent his emotions and his first song made it apparent that he had a great talent, receiving a whopping one million plays.
In early 2021, Joel Li published his first English EP called OVERSEAS. It features three songs called Love Me, Myself, and Better. The EP has been well received and continues to attract new fans. Li promises that alongside his business endeavors, he will continue to release more music in the coming years.
This young entrepreneur shows no signs of slowing down and continues to achieve success after success. No matter what he sets his mind to, his passion and hard work allows him to reach new heights and create a fulfilling career for himself.
You can follow Joel Li at:
View this post on Instagram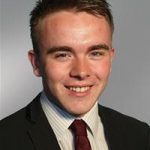 Erik Horn has been a senior editor at Health News Tribune for three years. Fluent in French and proficient in Spanish and Arabic, he focuses on diseases and conditions He's a born-and-raised Torontonian and spends most of his weekends in search of strong coffee and stronger Wi-Fi.