In Canada, two out of three people have had a mental health problem in their lifetime, according to a new survey by Sun Life Financial.
According to the survey published Tuesday, this invisible disease has already affected 49% of Canadians. And among the most common problems, we find anxiety for 37% of respondents, and depression for 30% of them.
One in three respondents never spoke to a specialist.
From stress at work to schizophrenia, the survey shows that mental illness affects people of all ages and all walks of life.
Generation Y, aged 20-34, are the most likely to report having previously experienced mental health issues (63%), followed by Generation X (50%) and late-stage boomers (41%) .
The study also reveals that taboos on the subject persist as Canadians are more comfortable talking to their employer about a physical problem (56%) than a mental problem (28%).
In Quebec, 68% of respondents said they did not dare to talk to their employer.
"It is clear that in Quebec, as in Canada, mental health is still subject to prejudice in society. People spend a lot of time at work, they can not easily put aside their mental health problems when they are there, "said Robert Dumas, President and Chief Executive Officer, Sun Life Financial, Quebec.
"Employers have the ability – and the responsibility – to reverse this situation. By creating a work environment that provides support and safety, and by providing tools and resources that promote mental health and well-being, "he added.
The survey was conducted among 2900 Canadians aged 20 to 80 years.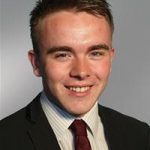 Erik Jackson has been a senior editor at Health News Tribune for three years. Fluent in French and proficient in Spanish and Arabic, he focuses on diseases and conditions and the newest trends in medicine.