The Ebola outbreak in the Democratic Republic of the Congo (DRC) is not "currently a public health emergency of international concern," the World Health Organization (WHO) said Friday at a conference in New York.
"The risk of international spread is particularly great," but there is strong reason to believe that "this situation can be controlled," said Robert Steffen, a member of the UN agency's emergency committee, after a meeting devoted to this subject.
WHO Director-General Tedros Adhanom Ghebreyesus also confirmed that teams are preparing to administer by Sunday an experimental vaccine to medical staff deployed on the front line.
Thousands of doses of this vaccine developed by the Public Health Agency of Canada have arrived in the capital, Kinshasa, and they must now be transported to the north-west of the country.
This represents a major logistical challenge, as the vaccine must be kept at -51 degrees Celsius and the DRC is a tropical country where electricity supply is uncertain.
According to the most recent WHO report, the epidemic that broke out earlier this month in a rural area in northwest DRC already totals 45 cases, including 14 confirmed ones, and has left 25 dead.
Nine neighboring countries run a "high" risk of spread
Earlier in the day, WHO had revised its assessment of the risk of spreading the epidemic, now considered "very high" at the national level and "high" for neighboring countries.
Nine neighboring DRC countries, including Congo-Brazzaville and the Central African Republic, have been informed that they are at high risk of spread, WHO said.
This reassessment was made after a first confirmed case of Ebola in urban areas was reported Thursday in Mbandaka, a city of about 1.5 million inhabitants on the Congo River and connected to the capital Kinshasa by numerous links. river.
For its part, the International Organization for Migration (IOM) has announced the deployment of epidemiologists and medical staff in Kinshasa and 16 entry points on the DRC's borders to try to prevent the spread of Ebola.
Anger rumbles in Mbandaka
In Mbandaka, residents on Friday expressed anger at the authorities' inaction.
"I come from Bikoro [epicenter of the new epidemic at a hundred kilometers from Mbandaka], there are only two checkpoints on more than 100 kilometers of road in Kalamba and Ndenga villages. This is not effective because many people who travel by motorbike and on foot escape this control, "told AFP a worried Congolese, Abraham.
"The authorities have done nothing to prevent Ebola from reaching Mbandaka," said Claude, a resident of the city.
Contacted by AFP, the Congolese authorities have not reacted immediately.
"Here, at the river port of Mbandaka, we have been instructed by the authorities to close all but one exit to force everyone to pass control," said a provincial official of the river transport company to AFP. public.
At the port of Menge, a private river port, officials of the Ministry of Health Friday systematically took the temperature of travelers with laser thermometers.
"But the thermometers are not sufficient, hence the excitement and crowds," said Joseph Dangbele, a port agent.
In ports, the control device consists of laser thermometers, water tanks and liquid soap, a register on which the names and addresses of travelers on arrival are recorded, noted a correspondent of the AFP.
In the face of the Ebola epidemic, many Congolese are also turning to churches.
Before a case was reported in Mbandanka, Ebola cases had only been reported in the Bikoro region, a very difficult rural area on the border with Congo-Brazzaville. The outbreak was officially declared on May 8th.
A 9th Ebola outbreak
The DRC is in its ninth epidemic since the disease first appeared on its soil in 1976.
The last epidemic in the DRC dates back to 2017. Quickly circumscribed, it had officially killed four people.
The most violent Ebola epidemic in history hit West Africa from late 2013 to 2016.
It caused more than 11,300 deaths in some 29,000 cases, more than 99 per cent in Guinea, Liberia and Sierra Leone.
WHO was then strongly criticized for the slow response.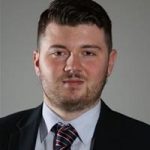 David Smith was born and raised in Calgary Alberta and loves to share his passion for health and fitness with others. Apart from running his own podcast, which uploads weekly shows that covers current health trends, he spends his time canoeing and backpacking.  David recently spent a summer working at the CFIA as a health supplement reviewer. In regards to academics, David studied kinesiology at Guelph University.