A career in mental health provides many opportunities to learn about a wide variety of issues that can affect people's emotional well-being. Some of the most fascinating of these are challenges that focus on gender, opening up insights into the wider issues that affect women and men separately and specifically.
In this article we will explore the gender-specific issues that many people seek counseling to address. We will also dive into the interventions that mental health counselors use to treat these issues. Along the way, you will also discover whether a career as a mental health counselor is for you and if it is, how to get there.
If you are interested in becoming a mental health counselor, this article will offer tips on how to prepare for a successful career.
Gender-specific mental health challenges
Although both men and women experience a variety of mental health concerns, some mental health issues impact men and women at different rates.
Generally speaking, women are more likely to experience "internalizing disorders" where the focus goes in on themselves. These disorders include anxiety and depression. Meanwhile, men tend to have higher rates of "externalizing disorders", which are manifested in the individual's external environment and can include attention-deficit/hyperactivity disorder (ADHD) and substance abuse issues.
While both men and women can experience a whole range of mental health issues, we're going to take a look at the challenges exclusively or most commonly encountered by each gender — let's find out more.
Mental health challenges that affect women
These are some of the mental health challenges that exclusively, or are more likely to, affect women.
Perinatal mental health issues
The most obvious mental health challenges that exclusively affect women are those related to pregnancy, childbirth and the post-natal period. Collectively, these are referred to as "perinatal mental health issues".
Women may experience depression while pregnant ("antenatal depression") or during the first year after giving birth ("postpartum depression"). The experience of depression at any point from falling pregnant to around a year after a baby's birth is also known as "perinatal depression".
Symptoms of these types of depression include tearfulness, irritability, feelings of guilt or isolation, a lack of self-esteem and indifference to a woman's baby or partner. Some women may experience suicidal feelings.
It's thought that factors like fluctuating hormones, a lack of sleep, and drastic life changes can contribute to these conditions.
Anxiety
Anxiety is a constant feeling of nervousness or concern that can stop you from getting on with apparently non-threatening everyday tasks.
Anxiety can be further broken down into sub-types, such as generalized anxiety disorder (GAD), which involves excessive worrying about many different aspects of day-to-day life, and specific phobias, such as fear of heights, water or certain animals.
Women with anxiety may also experience physical symptoms, for example an elevated heart rate, muscle tension and insomnia.
Hormonal changes in women, such as during the menstrual cycle or those related to the menopause, can trigger anxiety issues, as can specific traumatic events or hereditary factors.
Depression
Depression is a mood disorder with symptoms such as losing interest in the things you used to enjoy, weight loss, exhaustion, anxiety and insomnia.
As we've seen in the case of perinatal mental health issues, women may experience feelings of depression that are triggered by physical and emotional changes during the time around childbirth.
Other hormonal events, such as puberty, the pre-menstrual phase of their cycle and menopause can mean that a woman experiences depression.
Of course, there may also be non-hormonal causes behind a woman's depression. These can include chemical imbalances in the brain, a family history of mental health issues and upsetting life events.
To help your clients determine if their depression is hormonal or situational, you need proper tools and training. St. Bonaventure University offers an online mental health counseling masters degree. With modules on Agency and multicultural counselling it can help boost your qualifications and help you make an impact in your field.
Mental health challenges that affect men
Now it's time to explore the kinds of mental health challenges that tend to affect men.
Substance abuse
Men are statistically more likely to use misuse drugs and start drinking alcohol or taking drugs at an earlier age than women. This can mean that they are more vulnerable to developing substance dependence.
Men are also more likely to experience an opioid overdose, drink alcohol in excessive amounts and develop cannabis use disorder. Males also have a higher rate of death related to consuming alcohol.
This may be due to the fact that in today's society, men are still expected to "act tough" when it comes to the challenges they are facing and suppress their true feelings. This can result in misusing alcohol and drugs as a way of coping with their worries.
Men's bigger body sizes may also contribute to this phenomenon — because they require larger amounts of alcohol or drugs to feel intoxicated, they consume increasing amounts to get a high.
Men may also be more prone to peer pressure, which can lead them on a path to substance abuse.
ADHD
Attention-deficit/hyperactivity disorder or ADHD is typified by behavior such as inability to focus, impulsiveness and hyperactivity.
While both men and women can be affected by ADHD, men are more likely to experience noticeable symptoms such as fidgeting, absent-mindedness and speaking inappropriately.
There is still a lot of work to be done to understand the causes behind ADHD. Factors that may influence ADHD include low levels of dopamine, a chemical made in the brain that gives you feelings of well-being, and low activity levels in the part of the brain that relates to attention.
For some people with ADHD, the feelings of rejection they experience as a result of their symptoms and how they interact with others can make matters worse. In men, these feelings are often expressed as anger and defensiveness.
PTSD
PTSD or post-traumatic stress disorder refers to a condition that develops after someone has experienced a specific traumatic event, like an accident, or had repeated experience of something distressing, for example abuse.
Because men are statistically more likely to exposed to certain traumatic events, such as combat, than women, PTSD can be especially significant for them.
Men with PTSD may experience symptoms such as flashbacks, bad dreams, a feeling of being on "high alert" and difficulty controlling their anger.
Effective interventions used by mental health counselors
A highly skilled mental health counselor will have a good understanding of the different mental health issues that can affect men and women, and which are gender-specific or affect one gender more than the other.
This means that they will be able to tailor their approach and interventions so that their clients receive personalized, high-quality care.
Let's find out about some of the treatments that mental health counselors use to treat gender-specific mental health challenges.
Feminist therapy
As its name suggests, this type of therapy focuses on helping women through mental health issues that may be specific to their gender or have gender-related implications. This type of therapy focuses on the client taking back control of their life and redressing inequalities they may have felt which have given rise to their mental health issue.
This makes it a good choice for women who are experiencing anxiety or depression linked to a feeling of loss of control or abuse by others. It's also suitable for complex trauma and PTSD, challenges that can be experienced by women as well as men.
Psychodynamic therapy
This type of therapy, founded by the celebrated neurologist Sigmund Freud, focuses on empowering the client to develop the tools needed to deal with complex or distressing situations and symptoms. It explores the client's past, looking at how its events have shaped their current behavior and can include techniques such as talking about their early childhood and dream analysis.
This method works well for issues such as PTSD and substance abuse, as it explores the root of the client's issues. It also helps them to understand their reaction to previous trauma and equip them with tools and techniques to live a life free of the distress it has so far caused.
Interpersonal therapy
Interpersonal therapy is a short-term treatment that focuses on helping clients enhance their relationships, improve their communication skills and speak up to get the support they need.
This means it is a good choice for women experiencing perinatal mental health conditions, helping them to reframe their expectations of themselves and others at a challenging time in their life.
Cognitive-behavioral therapy (CBT)
This type of therapy encourages the client to change patterns of thinking and behavior so that they become more constructive, instead of a self-perpetuating cycle of negative thoughts leading to undesirable behavior. It encourages self-awareness, problem-solving and the development of increased confidence in the client's abilities.
CBT is a great choice for clients with ADHD, helping them to identify behaviors that can be challenging to themselves and others and develop confidence and coping strategies for everyday life.
This is just a sample of the many types of approaches, treatments and therapies that mental health counselors can provide — there are many more modalities that offer solutions to women and men living with mental health issues.
Should I train as a mental health counselor?
If you're intrigued by the gender-specific mental health challenges we've described here and are looking for a role where you can make a lasting positive impact on people's lives, then a career as a mental health counselor is a great choice.
In this profession, you'll get the satisfaction of leading your clients to a place of empowerment, where they can confidently manage everyday challenges and make positive plans for the future.
It's a highly diverse field of work, with many sub-specialties and opportunities for growth.
For example, you might wish to focus on the mental health of women around pregnancy and childbirth or have a special interest in preventing suicide in men.
As a mental health counselor, you'll also get a wide choice of work settings, from health centers and hospitals through to colleges and residential care facilities.
And because there is an increasing awareness of mental health issues nowadays, professionals such as counselors are increasingly in demand.
In fact, the U.S. Bureau of Labor Statistics has predicted that employment of mental health counselors will grow by 22% during the period 2021 to 2031, which is significantly more than the rate for other types of jobs.
The Bureau has also revealed that in May 2021, the median wage for this profession was around  $49,000 while mental health counselors in the highest 10% earned over $78,000.
This means that working in mental health counseling can satisfy many criteria if you're looking for a sustainable career which will give you many rewards in terms of job satisfaction, remuneration and stability.
How do I get to be a mental health counselor?
The most typical route into this role is through a Bachelor's degree in a relevant subject area, for example social science or psychology.
Many candidates will also go on to study for a Master's degree to deepen their knowledge of this area and develop their confidence and professional skills.
To practice as a mental health counselor, you will also need to satisfy state requirements regarding licensing.
The details vary according to state but generally you will need to have fulfilled a specific number of hours of clinical experience under supervision. You must pass a licensed professional counselor exam and may also need to take an exam and commit to continuing education on an annual basis.
Aside from the professional qualifications and experience that you'll need to practice as a mental health counselor, you should consider whether you have the personal attributes and skills required of this post.
These include:
Discretion. This means that you will not divulge any confidential information offered to you in your professional capacity and that you will deal with your clients in a way that makes them feel comfortable and secure.
Listening skills. The ability to listen and to provide a safe space in which your clients can reveal their thoughts and feelings is essential to the role of mental health counselor.
Lack of judgement. During the course of your work, your clients may reveal negative events, actions and feelings that they have experienced. Your role is to provide a non-judgmental service to your clients, considering them on a holistic basis rather than on the strength of individual experiences.
Compassion. Closely linked to lack of judgement is compassion. It's important that you are able to empathize with others in order to offer them the help and guidance they need at a time when they are vulnerable or emotionally low.
Interpersonal and communication skills. Not only will you be dealing with your clients but with a wide range of other individuals, for example their loved ones, other healthcare professionals and administrative staff. This means that you need to be able to interact and communicate with all these groups successfully, adapting your style according to their needs.
Organizational skills. Your role as a mental health counselor will require you to keep records of your interactions with clients, write reports and at times liaise with other healthcare professionals and staff. This means that you need to have good writing and organizational skills to provide a joined-up and efficient service to your clients.
Team skills. Working as a team player is essential in this role, even if you are working alone in your own practice. There will be times when you need to connect with other professionals and agencies,
A career that could change people's lives
Helping people to overcome gender-specific mental health challenges is both a fascinating and rewarding role.
It's one that's within reach for anyone who already has a good level of education and is willing to undertake further study to reach their goal.
If this sounds like an aim you want to aspire to, then it's worth considering enrolling on an online Master's in mental health counselling. This option will allow you to continue with your ongoing commitments while working towards a future in a fulfilling career that could change people's lives for the better.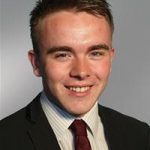 Erik Jackson has been a senior editor at Health News Tribune for three years. Fluent in French and proficient in Spanish and Arabic, he focuses on diseases and conditions and the newest trends in medicine.