Andreas Krämer, since 2004, has been working as a hair transplant consultant, assisting countless individuals on their journey to achieving luscious locks. As a hair loss sufferer himself, he has conducted extensive research to find the best hair specialists. He now passes on these expertise to others, ensuring that they find professionals that are qualified and able to deliver them the results that they desire.
Hi Andreas thank you for your time, can you tell us a bit about yourself?
Hi thanks for having me. My name is Andreas Krämer. I am 47 years old and a German citizen, though I reside in Switzerland. I grew up in Saarbrücken in Germany and it was here that I graduated from the "Higher Commercial School" and completed my industrial clerk apprenticeship. I worked as an industrial clerk at my parents' company for many years before retraining as an insurance salesman. I graduated from this in 2001 but only a few years later made the change to a hair transplant consultant.
How did you become interested in the topic of hair loss?
I became interested in the topic of hair loss as a hair loss sufferer myself. I went through several hair transplants so became familiar with this process. This sparked my interest and I decided to change my life path and undergo intensive study of this topic.
What led to you founding your company Hairforlife?
In 2004, my extensive research led to the development of my company Hairforlife. Having undergone the hair transplant journey many times myself, I wanted to assist others on their journey and ensure that they could successfully obtain the hair that they have always dreamed of. Believe it or not, hair surgery is not taught in universities and trained plastic surgeons may be unfamiliar with this area. Because of this, it can be risky to find a hair surgeon. Inexperience leads to poor results. I founded Hairforlife with the goal of ensuring that individuals are only receiving the highest quality treatment.
What do you do at Hairforlife?
As a hair transplant consultant, I help my clients find specialists that can deliver them the results that they want. My experience and research means that I know who the reputable specialists are and can go about obtaining quality services from them on behalf of my clients.
What can people expect from a hair transplant consultation with you?
When working with me to obtain a hair transplant, you can expect to get access to my years of experience first and foremost. I will understand your goals, inform you of risks and suggestions, and find the hair transplant specialist that will be best suited to your needs. My online advice is free and non-binding and comes from a place of deep understanding. As a hair loss sufferer myself, I know what it is like to undergo this process!
Can you tell us about "HTTC", the Hair Transplant Training Center for Doctors?
During my years of studying the area of hair loss, it has become apparent to me that there is a great need for trained and qualified hair transplant specialists. I met many clients who had unfortunately become the victims of botched hair transplants. This inspired me to collaborate with Dr. Özgür and Dr. John Cole, renowned surgeons at Hairline Clinic. Together we launched "HTTC", the Hair Transplant Training Center for Doctors. This is a facility that allows doctors to obtain the necessary skills needed to perform successful hair transplants, thus reducing the number of patients experiencing botched results. We also have a partnership with lawyer Christoph Bomke from medical law firm BBP Rechtsanwälte allowing us to provide advice and support for these victims.
My main goal in life is to spread my knowledge and help others achieve glorious hair. Because of this I have co-authored and contributed to a number of books. My book contributions include: "Basic FUE Devices – Insertion", "FUE Automatisation", "Searching for a clinic", and "Waiting for the result". I co-authored the "Hair Transplantation Guidebook" in 2021 and am proud of the advice that these works are able to offer to people around the world.
Thank you Andreas for your time!
You can follow up with Andreas Krämer at https://hair4life.info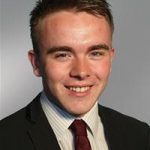 Erik Jackson has been a senior editor at Health News Tribune for three years. Fluent in French and proficient in Spanish and Arabic, he focuses on diseases and conditions and the newest trends in medicine.