Health Canada is preparing to mandate the addition of a warning label on prescription opioids and the provision of an explanatory document to patients.
This is the first time the federal government has mandated the addition of a warning sticker and the distribution of an information leaflet for a prescription drug at a pharmacy.
According to a statement released by Health Canada, the warning label affixed to the container given to the patient will indicate that "opioids can be addictive, addictive and overdose".
In the written documentation, the patient will find "important information about the signs of opioid overdose and what to do about it, such as not sharing the drug." Other information, including information about possible side effects, will also be included in the leaflet.
The regulations published Wednesday in the Canada Gazette will at the same time require pharmaceutical companies to develop and implement "risk management plans" to characterize, monitor, prevent and mitigate the risks associated with opioid use.
Opioid-based medicines are used to treat acute pain when other means of treatment are ineffective.
Stickers and pamphlets should begin to be distributed in clinics and pharmacies by October.
The date of entry into force of the new regulation has not yet been determined.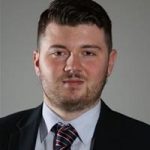 David Smith was born and raised in Calgary Alberta and loves to share his passion for health and fitness with others. Apart from running his own podcast, which uploads weekly shows that covers current health trends, he spends his time canoeing and backpacking.  David recently spent a summer working at the CFIA as a health supplement reviewer. In regards to academics, David studied kinesiology at Guelph University.