Henry J. Goolsby, III, MD, also known as Dr. Trip, is a Board Certified Elite Health Provider, and Board Certified Medical Oncologist. Additionally, he is a bestselling author and expert leader in precision integrative and regenerative medicine. With is wife LeNae Goolsby, JD, they co-founded Infinite Health Integrative Medicine Center, an elite integrative medicine practice with a niche focus on health optimization, longevity, and regenerative medicine.
Dr. Trip was kind enough to answer a few questions for us about his clinical approach and newest book, 'Think and Live Longer,' which he co-authored with his wife LeNae, who is herself a bestselling author, empowerment speaker, and mind-body consultant.
Hi Dr. Goolsby, can you tell us a little bit about yourself?
Sure. I was born in Newfoundland, Canada, but I hold dual citizenship in the United States. I graduated with honors from medical school in Belgium and specialized in internal medicine/medical oncology.
On my 50th birthday (2003), my eldest son was conceived. During that time, I was delivering medical oncology care to the residents of the rural community where I lived with my wife.  I wanted to make sure that even though I had children at a late age, I would be able to be the energetic father and husband my family deserved. This led me to have several epiphanies about what it took to ensure longevity and quality of life during and after middle-age, which is what my work is focused on now -delivering that to others.
How do you define your approach to health optimization and longevity medicine, and what kind of patients benefit the most from it?
After a thorough evaluation of the patient-partner's medical history, comprehensive labs, potential genetic results, including the patient-partner's ultimate goals, optimum outcomes are conceived, and a comprehensive plan to recover any end-organ lost function is implemented, as well as establishing biological optimums that will mitigate and/or prevent deterioration once the optimums are achieved. This is effectuated using an integration of peer-reviewed and evidence-based modalities, including my 4 Pillars Approach™ to health optimization, not the least of which is my proprietary motivational mindfulness "health coaching" pillar.
Patients that have developing end-organ restrictions compromising their quality of life who have not exhausted all of their reserves have historically benefited the most from the services we provide at Infinite Health Integrative Medicine Center.
What are some of the most common issues that you help patients to address?
We assist those are ready to take an ownership interest in their health, whether they are struggling with chronic and debilitating pain, hormonal imbalances, fatigue, stress, anxiety, a lack of focus, desire, virility, and have even been very successful helping couples overcome infertility.   Essentially, we are able to help a myriad of health concerns.
Can you tell us a bit about the book you co-wrote with your wife, LeNae, 'Think and Live Longer?'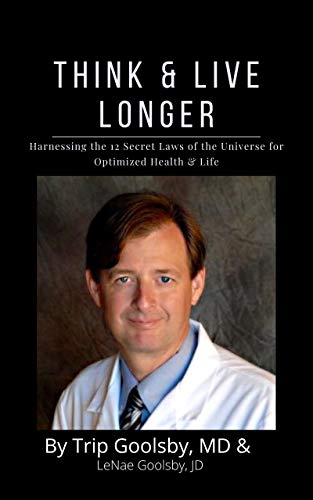 'Think and Live Longer' is the updated version of our previous release, "Empowered Medicine." This book is essentially the Bible for our practice and is the key component in the transformative results that our patient-partners realize day after day. Those who step up, do the reading, engage in the processes at the end of each chapter of Think and Live Longer are the ones who not only significantly improve their health outcomes, but also are able to transform other areas of their life for the better. Our hope is that by releasing 'Think and Live Longer' to the world, anyone anywhere can supplement their health program and/or goals with the teachings in 'Think and Live Longer" and achieve exponential better results.
How can people find more about Think and Live Longer, and the longevity coaching services that you offer?
While 'Think and Live Longer' is available for purchase on Amazon.com, right now we have a special offer for those interested in getting a copy of "Think and Live Longer" that includes a few great bonuses.  For more information about Infinite Health Integrative Medicine Center and/or to schedule a consultation, you can visit www.YourInfiniteHealth.com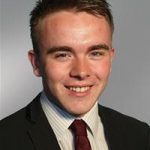 Erik Jackson has been a senior editor at Health News Tribune for three years. Fluent in French and proficient in Spanish and Arabic, he focuses on diseases and conditions and the newest trends in medicine.