The post-secondary institution closed the water supply in several of its old buildings on Wednesday, while an annual test shows the presence of the bacteria. The measure is purely preventive, say the authorities.
Tap water is closed in various university buildings:
Chrysler Tower
Lampton Tower
Essex Building
Vanier Building
Leddy Library
Leonard and Dorothy Neal Education Pavilion
The University of Windsor reports that none of the student residences are affected by the presence of Legionella bacteria.
Prevention
The legionellosis test, also known as Legionnaire's disease, is part of a maintenance program for hot water distribution systems on campus.
"Preventive measures have been put in place to eliminate any risk of contamination," the statement said.
Not the first time
In April 2017 , the University of Windsor had to shut down its drinking water supply for six days because of a positive test for the presence of bacteria that can cause Legionnaires' disease .
This disease attacks the lungs and spreads through steam and moisture in air conditioners.
The symptoms of the disease are:
Pneumonia
Fever
Cough
Muscle pain
Headache
The University of Windsor expects a normal return to the situation once the problem is resolved.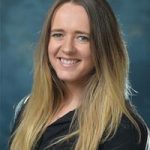 Macy Parker is a freelance journalist based in Ottawa. Macy has written for the Vancouver Sun, Reader's Digest, CBC Online,, Rogers Media and others. When Macy isn't busy writing, she's working as a PSW in an aging care facility in Lavel.  Macy mostly covers stories concerning vulnerable patients