The election campaign already unofficially started in Ontario is not expected to have an impact on decisions already made, even if they are unpopular. That's the assurance given Thursday by Windsor Regional Hospital CEO David Musyj.
The new facility, whose construction costs are estimated at $2 billion, has the support of the three main political parties, says Musyj.
According to Musyj, the main provincial political parties are all in favor of building a mega-hospital for Windsor.
"What makes us proud in this project is that all political partisanship has been put aside," he says.
The mega-hospital will be located next to Windsor Airport and will be able to serve 400,000 people.
Calls for tenders will soon be launched for construction to begin by 2021.
Opposition
Citizens for an Accountable Megahospital Planning Process (CAMPP) is concerned.
Mrs von Ziegenweidt asks citizens opposed to the location of the future hospital to inform their municipal councilors. Photo: CBC / Jonathan Pinto
"Mr Musyj says it's a fait accompli," says spokeswoman Philippa von Ziegenweidt. But there is still a lot of planning and consultation before the ground breaking. "
According to her, the land in question is located in an agricultural zone and will require a zoning change that must reflect the development plan of the City and respect the planning policy of the province.
It invites citizens to react if they oppose the future location of the super-hospital.
But CEO David Musyj believes the project is so advanced that it can no longer be dismissed out of hand.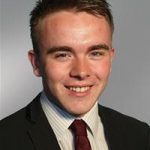 Erik Jackson has been a senior editor at Health News Tribune for three years. Fluent in French and proficient in Spanish and Arabic, he focuses on diseases and conditions and the newest trends in medicine.