Montreal's public health authorities are urging doctors and nurses to be vigilant after the identification of a confirmed case and three potential cases of measles on April 24th.
Some of these people reportedly came to Montreal on April 2 from Romania, a country with a measles epidemic due to a relatively low vaccination rate. They would have frequented a shelter and an aid organization for asylum seekers, says the regional public health department of the Center integrated university of health and social services Center-South-Island of Montreal.
The authorities consider that in order to prevent a measles epidemic, 95% of the population must be vaccinated against this disease. However, in Romania, this rate is about 85%, according to data from the World Bank.
Measles is caused by a highly contagious virus, which is transmitted through the airways. Only one infected person can infect 16, says Dr. Caroline Quach, microbiologist-infectiologist and physician responsible for the Infection Prevention and Control Unit at CHU Sainte-Justine, in an interview in Gravel in the morning .
"The only way to cut this chain of transmission is that there are enough people protected between different cases of measles. Otherwise, it takes like a flaming fire, "says Dr. Quach.
A disease that can be serious
It can take 7 to 14 days between the time of contact with an infected person and the onset of symptoms. The infected person can be contagious up to four days before the onset of symptoms and four days later.
Since the vaccine is only given at 12 months of age, because of less efficacy before this age, babies under one year of age are particularly vulnerable.
Dr. Quach says that the complete resistance to vaccination is relatively low in Quebec, but that "hesitation to vaccinate, that is to say, not wanting to give all vaccines at the same time or choose between a vaccine and another is growing.
Measles can lead to serious complications such as blindness, pneumonia, encephalitis or even death.
"The problem with childhood infectious diseases is that they are quite democratic. We are not able to know who will have complications and die, "says Dr. Quach.
This is why public health invites health professionals to "take every opportunity to update the immunization status of any person".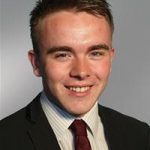 Erik Jackson has been a senior editor at Health News Tribune for three years. Fluent in French and proficient in Spanish and Arabic, he focuses on diseases and conditions and the newest trends in medicine.