While the Italian diet can be little heavy in carbs, along with pasta and pizza being well-loved food items, the Italians also enjoy a diet rich in vegetables, fruits, fish, beans, tomatoes, poultry, whole grains, olive oil, red wine, and dairy – all of which are very integral parts of the Mediterranean diet. Furthermore, to make a perfect blend of these and presenting a good and healthy Italian recipe, Chef Cristian Marino plays a vital role in teaching importance of healthy lifestyle to his clientele.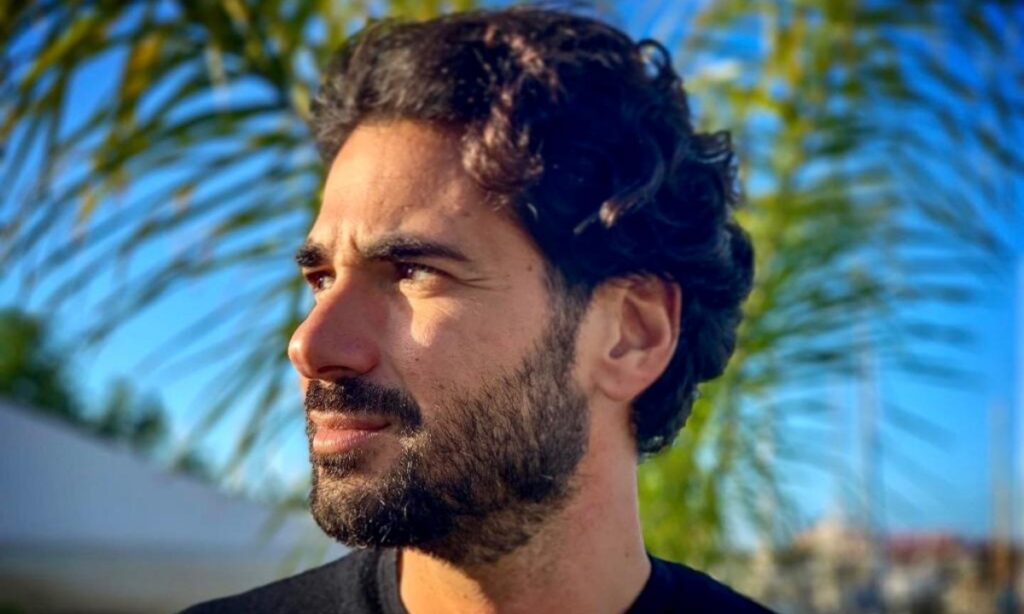 Cristian Marino is an Italian chef and author. This laudable figure grew up in Calabria- Italy, working at his parents' Italian Restaurant, where he anticipated taking over for his father one day. However, his plans changed when he realised how effective the hospitality industry could be to the world.
Revolutionary chef Cristian Marino was just a child when his whole perspective on the food industry altered his life forever.
He had pursued his higher education at Hotel Institute Maggia School in Stresa, which is considered as the best hospitality school in Northern Italy. After gaining enough experience in Italy and in different countries, he had set out to create a unique melange of global ingredients and cooking styles in different countries, and now he is a chef consultant between UAE, Italy and the world.
Cristian has an experience of more than 20 years in the hospitality industry including work experience in Radisson Blu and InterContinental (in Croatia, Bulgaria and Romania) as an Executive Chef and in Marriott International (in Surabaya Area, East Java, Indonesia) as a Complex Executive Chef for the two pre-opening hotels.
"As a matter of fact, Cristian could not care less about his health because he thought he felt good about the stuff he was putting in his system."
At that moment, he knew that it was time to motivate his clients and unhealthy people for a change.
The "Recipes" of my Smile by Cristian Marino: The Importance of smiling
On a mission to make this world a healthier place, Cristian Marino takes significant strides toward the forefront of the hospitality industry, one delicious Italian recipe at a time. Immensely fueled by his desire to save the planet, he teaches his best recipes in the book he has written, 'The "Recipes" of my Smile'.
In the book, Cristian retraces the 12 months spent across: Indonesia, Kuala Lumpur, Bucharest, Dubai and Calabria, and discusses the 12 recipes cooked during the quarantine period lived in Bucharest. The book represents the symbol of a year of pandemic and how important it is to keep the smile factor in every "Recipe".
The book is officially available on Amazon.com!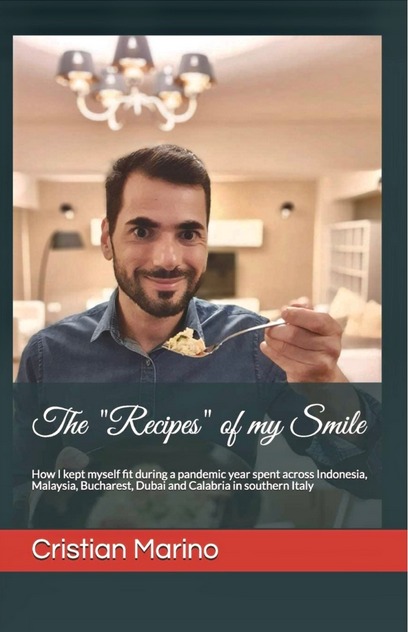 Overall, Cristian's influence reaches beyond the boundaries of Italian food, and his motivations transcend the combination of his awards and accolades. Moreover, there is a social and environmental aspect of Cristian's work that might have lasting significance in the future.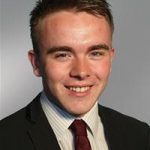 Erik Jackson has been a senior editor at Health News Tribune for three years. Fluent in French and proficient in Spanish and Arabic, he focuses on diseases and conditions and the newest trends in medicine.