There are a lot of things that can affect your skin. You would be surprised about just how many different variables can change how you look. So here are some facts so you know what to avoid along with some things you should do to make sure you have the highest skin care possible.
Sunscreen
So, some people think that sunscreen actually negatively effects your skin even when there is no evidence to prove that it does. You should always be wearing at least SPF 15 but the higher SPF, the better. Please don't forget that just because it's a cloudy day it doesn't mean the sun won't damage your skin. Just because there are clouds isn't a reason to feel safe from its radiation,
Healthy Eating
According to some people eating healthy can be an excellent way to keep your skin looking great. One well-known issue is that oily foods can cause pimples etc. but did you know that spicy foods along with things that are salty or fried can also cause skin issues? It's a huge problem that people don't often think about so maybe it's best to look up to see what food can in fact negatively impact skin care.
Anti-Acne
One of the most significant issues people can face is Acne, there are plenty of ways to help with this issue so it's hard to pick just a small amount but one that really needs to be pushed is washing your face. Use warm water, do it three times a day and make sure that you are doing it with a circular motion. Make sure you try and use a cleanser that has Aloha or Beta Hydroxyls in them. Along with this make sure that you don't pop the pimples because it will just cause more of an issue later on.
Stress
Stress is actually an issue that can cause a lot of things in humans. It can even cause problems with your skin as it produces Cortisol which makes the skin oilier. This in turn, of course, means you are more likely to get pimples along with other issues. The best way to combat this is by just trying to create a less stressful environment. Try and live a little more carefree and try not to stress too much over the little things in life. You could even take up hobbies that may relax you even more such as yoga or other relaxing ideas that help de-stress after hard days.
Helping You
Hopefully, these facts have shed some light on just how much can really help when it comes to looking good. People are often surprised about how such simple things that they can do in their life can improve their look so much or even help keep them from losing the look they already have. It's just one of those things that you have to worry less about because you can use these simple and easy methods of keeping yourself looking fine without having to do anything too special.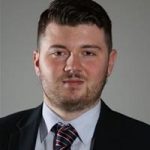 David Smith was born and raised in Calgary Alberta and loves to share his passion for health and fitness with others. Apart from running his own podcast, which uploads weekly shows that covers current health trends, he spends his time canoeing and backpacking.  David recently spent a summer working at the CFIA as a health supplement reviewer. In regards to academics, David studied kinesiology at Guelph University.