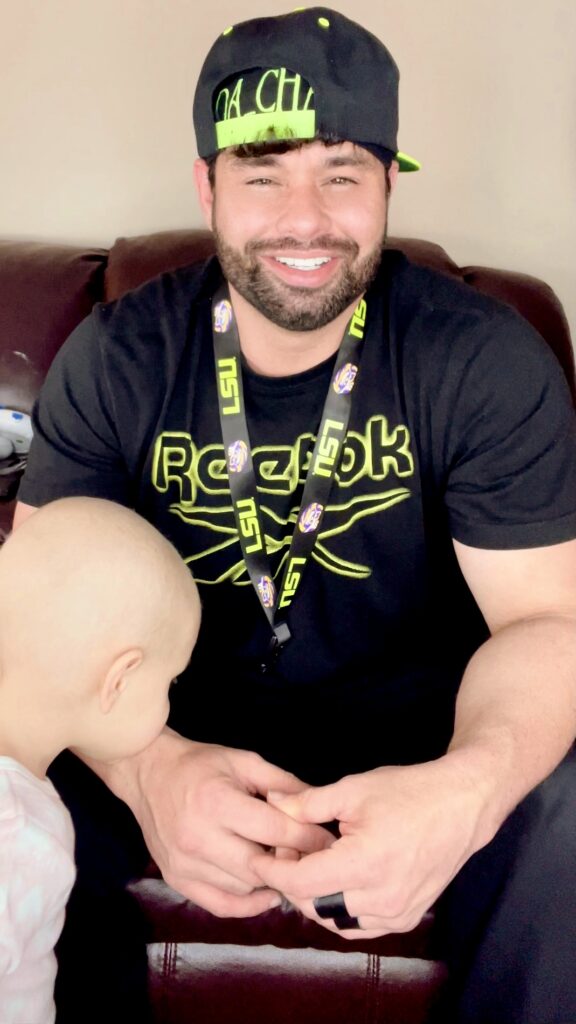 Chad Ehlers, more commonly known as Da_chad, is the founder of the Chad Change Movement, a movement that started on TikTok and aims to inspire people through music and dance. Chad has gone through many challenges in his life and has an awareness of the importance of promoting positive mental health. With a team of over 400 influencers dedicated to motivating people on social media, the ChadChange Movement has spread throughout the world and continues to grow daily.
Thanks for speaking with us Chad. Can you introduce yourself?
Hi, my name is Chad and I am from New Orleans, Louisiana. I now live in Chattanooga, Tennessee and recently started a career as a TikTok influencer. I began using TikTok for fun but eventually realized the power that it has to change lives through promoting positivity. My previous wife (before Mia's mom) took her life due to depression so I am a huge advocate for mental health awareness. My daughter Mia was recently diagnosed with Leukemia so I also use my platform to spread awareness about childhood cancer. I make my own dances on TikTok and even teach fun classes over Zoom to encourage people to get up, move their bodies and laugh. I now have a team of influencers joining me in my movement and helping me to raise money for different charities each month.
How would you describe your current job?
I would describe myself as a social media influencer! I work hard to bring some joy to people's lives through my social media platforms. Social media has the ability to reach people from all over the world and is a great way to raise awareness for important issues and spread messages of positivity. This is exactly what I aim to do on my platforms.
Why did you decide to take on this job?
Due to my personal experiences in my life, I recognize the importance of promoting positive mental health. I did nursing for 10 years and have always had a passion for improving peoples' lives. Moving my career to social media meant that I could reach more people with my positivity and has also allowed me to spend more time with family.
What exactly is the Chad Change Movement?
The Chad Change Movement started small, with five people to be exact. I was doing a live session and had the idea to get them involved and show support for my cause. Now, we have over 400 claimed influencers working with us to spread positivity. The movement continues to grow and I get requests every day from people wanting to join us. There are 19 different groups of influencers, each with a focus on a different cause such as cancer, abuse, divorce etc… We also have a few different groups composed of these 19 such as the leader's group, the promoter's group, the designer's group, the charity board etc…
How do you raise money for your chosen charities?
What we do is select a chosen charity each month that has a focus on one of our key concerns and that  helps people affected by this. Myself along with my group of influencers go live to promote the charity, spread positivity, have some fun with our followers and encourage people to donate to the charity. This happens on the first day of every month and has been hugely successful so far!
Why have you chosen TikTok as your platform?
My main reason for joining TikTok initially was simply that it was so popular! I had a lot of fun doing the dances and laughing with my friends and family. I realized that the platform was perfect for spreading joy not only because it is so popular but because it is based on music and dance. Music and dance is an extremely powerful form of expression and has the ability to connect and motivate everyone across the globe. The most impactful and emotional videos that you see all have music in them as it has the ability to touch your heart. No matter what your story is or where you come from, music is universal, if you play a catchy beat with a moving melody, people will come together and be inspired.
What effect does the Chad Change Movement have on people?
What drives me most is the testimonies I receive from both influencers and my audience about how the Chad Change Movement has saved their lives. Especially with the pandemic happening around us, everything these days is very stressful. Everyone is stuck inside their homes and all we have to connect with other people is the internet and social media. Having an outlet to release stress is extremely important and can be the thing that saves someone's life from depressive thoughts. Dancing and laughing as a community is my way of giving people an opportunity to vent their emotions and experience some joy to brighten up their day.
How can we support the Movement?
The best way to support the Chad Change Movement is to follow me on my social media platforms. I post updates there and have a range of ways to get involved posted in the links of my bio. I have merch, places to donate and classes to join. I would love for people to join me and get involved with supporting my causes and spreading positivity throughout the community.
Thank you Chad for your time!
You can connect with Chad Ehlers at https://dachad.life or Facebook and TikTok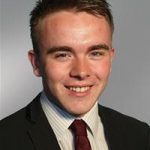 Erik Jackson has been a senior editor at Health News Tribune for three years. Fluent in French and proficient in Spanish and Arabic, he focuses on diseases and conditions and the newest trends in medicine.