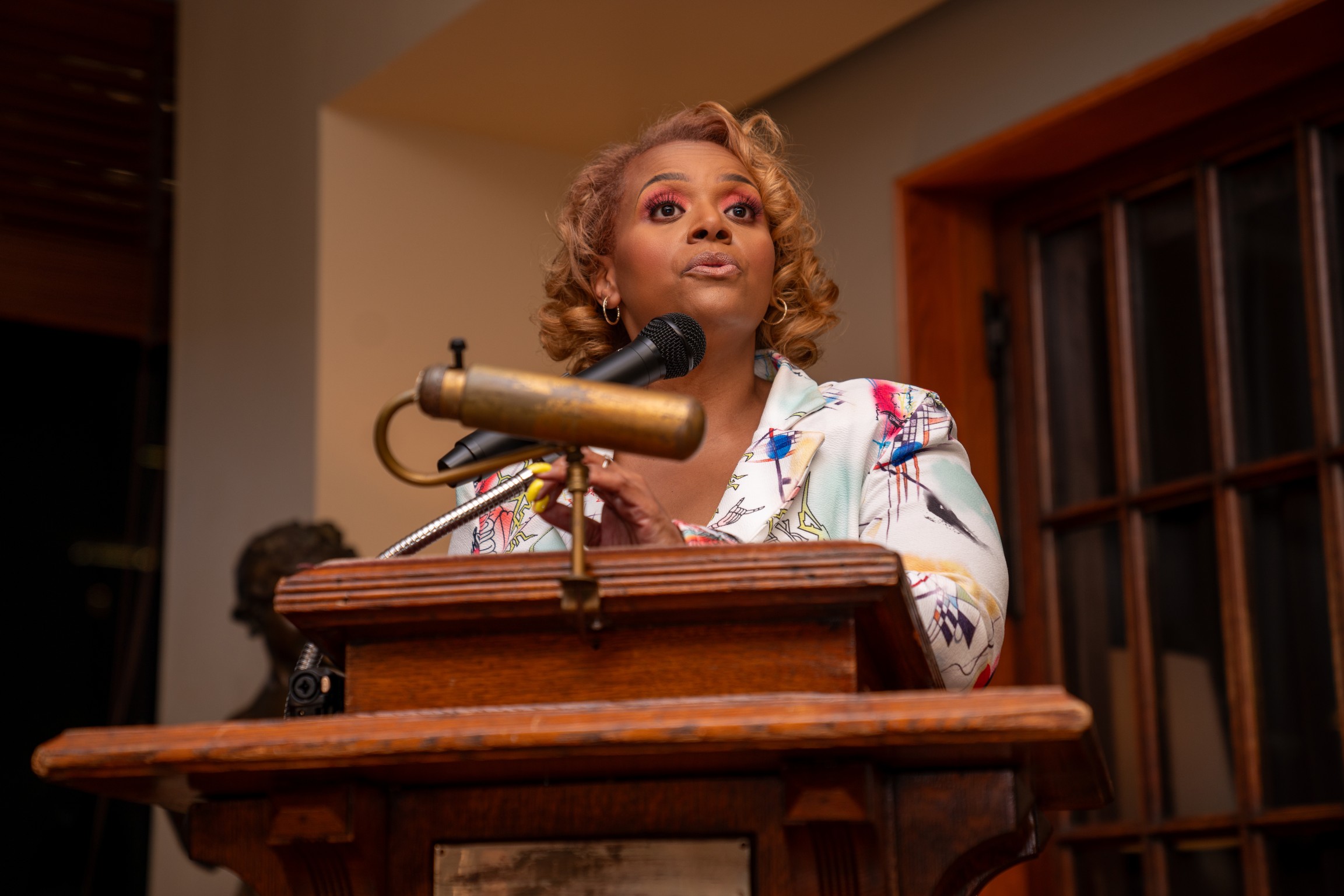 When tragic events strike a person, Do you remember those around them shouldering the weight of the situation? While many horrific circumstances can happen to any of us, we often ask questions about rebounding our lives after spirit-crushing situations such as domestic abuse or a grim diagnosis.
While these issues may seem worlds apart, the common thread is the pivotal role of mental health in the coping process. Coach T reminds us that tragic events can be a large opportunity to re-invent ourselves. The only caveat about re-invention is the ability to dig deep.
Tamika Hill MSW, LCSW, known as Coach T, is not just a proud resident of Chicago; she's a highly skilled therapist focused on the complexities of mental health and its effects on families, workplaces, and communities.
Coach T is a dedicated therapist with a mission to heal women, mostly in the African-American communities, addressing the traumas from their youth that often linger into adulthood. Her work goes beyond conventional therapy and workshops. She also provides therapeutic experiences that empower women to release self-doubt and heal from trauma so they can truly embrace who they are.
The Beautifully Broken 2.0 Experience
One of the central themes of Coach T's work is to teach everyone to implement mental wellness as lifestyle by healing from past traumas. During "Beautifully Broken 2.0," she delved into the multi-faceted issues from past trauma and toxic behaviors that can arise in our life through our relationships and attitudes. These issues can often correlate with toxic behaviors that can include domestic abuse in future relationships.
Coach T's approach is about creating a safe space for women to engage in a healthy dialogue about their experiences and struggles. Her therapeutic techniques not only help participants evaluate unhealthy habits and attitudes but also guide them toward healthier coping strategies.
Domestic Violence Affects The Family
Imagine a nation where every minute nearly twenty individuals endure physical abuse at the hands of someone they once trusted.
This is the harsh reality across the United States. According to researchers at the University of Tennessee – Knoxville, the presence of firearms escalates the danger, increasing the likelihood of domestic homicide by a staggering 500%. In this darkness, pregnant women face an even more tragic fate, as intimate partner violence becomes the leading cause of death during or shortly after pregnancy.
Beyond the visible scars lies an invisible battle for survivors. Studies show that 51% to 75% of these resilient individuals grapple with post-traumatic stress disorder (PTSD), and 35% to 70% carry the weight of depression.
However, the impact extends far beyond the survivors. Shockingly, 1 in 15 children becomes an unwilling witness to this nightmare each year, leaving them with their own mental scars, including anxiety, depression, and PTSD. "Coping is not about just enduring; it's about finding the strength within to rise above the challenges, to rebuild, and to heal," Coach T highlights. The toll of domestic violence doesn't stop at the survivors; it ripples through families, casting a shadow of fear and uncertainty over their lives.
Coach T knows that a strong support system can be the lifeline for domestic violence survivors. These brave souls often battle isolation, fear, low self-esteem, loneliness, and shame. "Overcoming the horrors of domestic violence is not just about breaking free from the situation; it's about rediscovering your worth and rebuilding your life on your terms," the therapist emphasizes. It's a challenging path to leave an abusive relationship, and that's where friends and family come in.
Coping is a universal human experience. Whether facing the horrors of domestic violence or the daunting diagnosis of breast cancer, the mental toll these trials take can be overwhelming.
The Emotional Rollercoaster of Breast Cancer
Tamika Hill MSW, LCSW also acknowledges the emotional turmoil that accompanies a breast cancer diagnosis. Understanding the anxiety and fear that creeps in when a doctor notices something unusual. The overwhelming sense of dread when facing a mammogram, and the heart-pounding moments of waiting for those all-important test results. Hill confirms how mentally exhausting the diagnosis alone can become.
"I'd be remiss if I didn't address the immense mental and emotional toll breast cancer has on women across the United States. It's an emotional journey when you or someone you love is battling breast cancer," states Coach T.
Staying positive after a breast cancer diagnosis isn't easy, but as a therapist, she reminds us that countless warriors before us have emerged victorious. A strategy Tamika strongly advises is all about equipping ourselves with "mental Teflon". Coach T affirms, "Facing breast cancer is a mental battle, but remember, you're not alone in this journey. Seek support from loved ones and professionals, and let hope be your guiding light,".
A cancer diagnosis is not the end of the road; it's a bend in the journey. With the right resources and a robust support system, you can navigate this challenging path.
Easier Said Than Done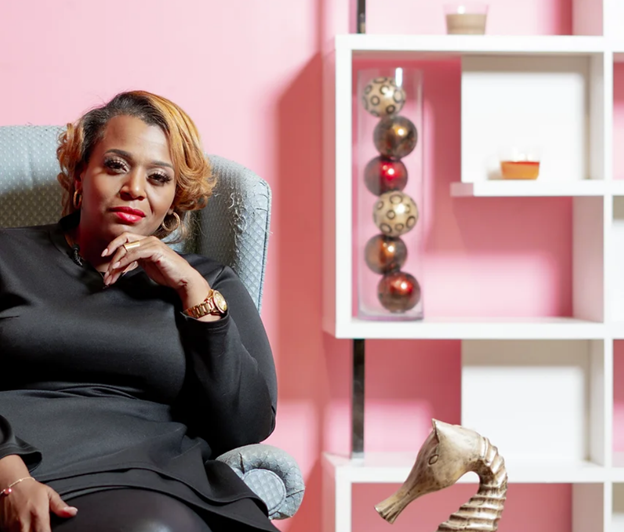 Recognizing that not everyone can attend her events in person, Coach T has extended her reach through her new podcast. This platform allows individuals to access a therapist's perspective on core topics such as coping with abuse or life-changing medical diagnoses that are often left unaddressed in many conversations.
The podcast serves as a resource for those who may be unable to attend therapy sessions in person. It offers insights into critical issues such as trauma, mental health, and relationships. Coach T's podcast provides a unique opportunity for listeners to gain valuable knowledge and guidance from the comfort of their own space, fostering healing and empowerment even outside the live experience setting.
Coping Together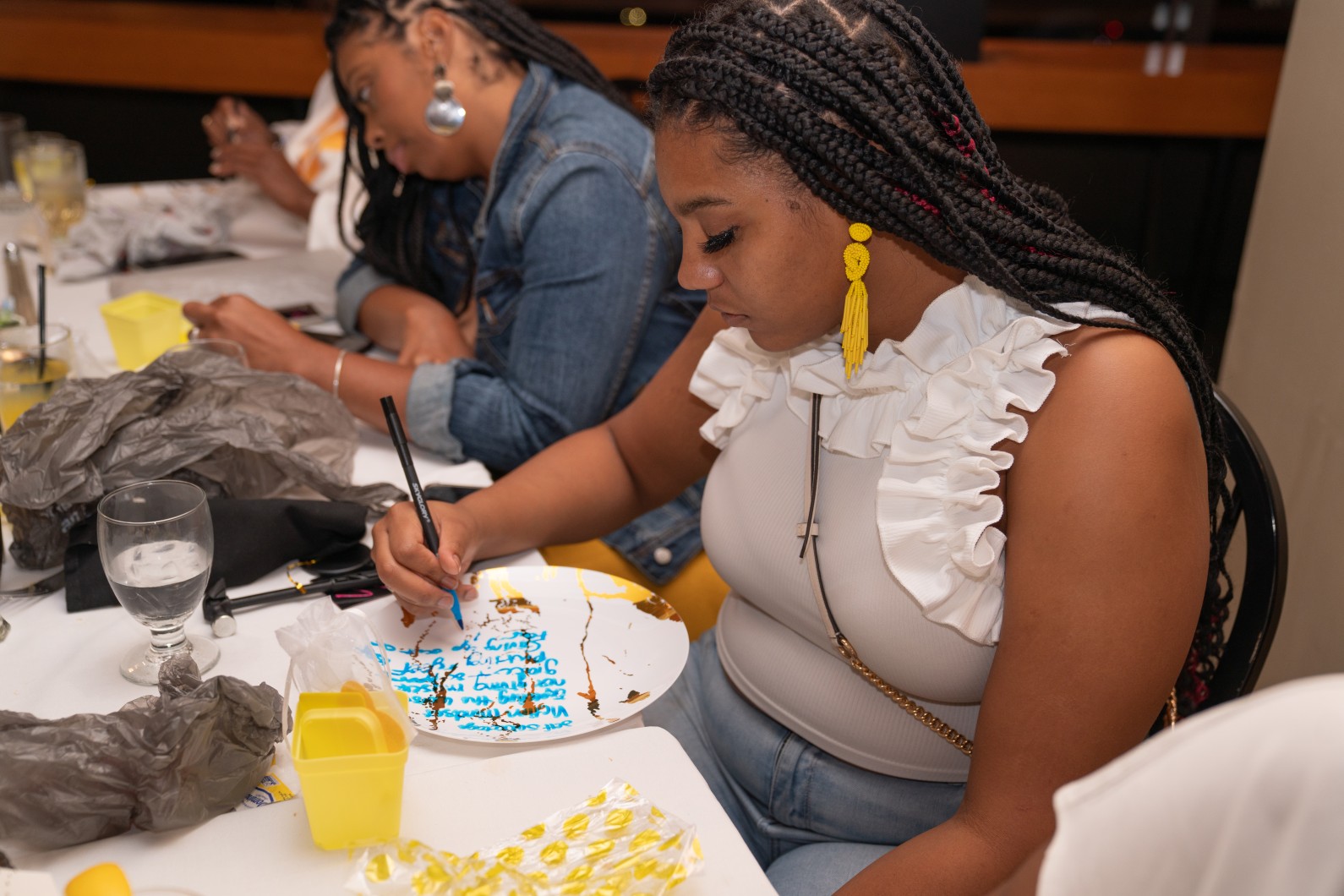 As we stand together across the nation, let us champion better mental health and offer unconditional support to those affected by domestic violence and breast cancer. This includes family members of those suffering. These two issues do not only affect the afflicted, but their loved ones as well. Therapists such as Tamika Hill and mental health professionals are here for you, not just as an advisor but as a friend with an ear and resources.
Let's paint October with the colors of awareness, empathy, and strength across the globe.
Supporting the Domestic Abuse Survivors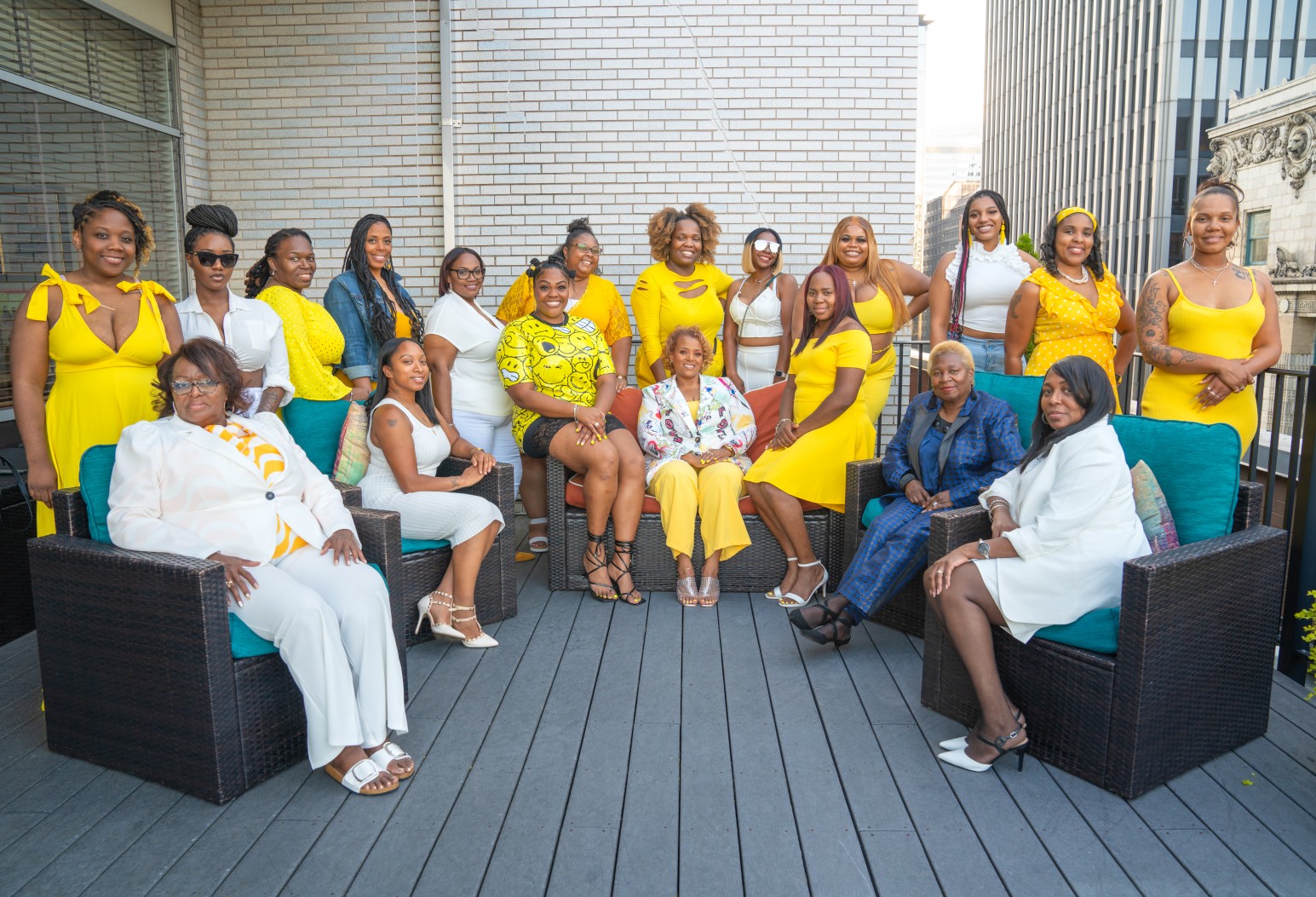 Never judge, isolate, or abandon them – these survivors need all the support and encouragement they can get. Simple acts, like offering a listening ear without judgment or providing a safe space, can make an immeasurable difference. And for those who need professional assistance, resources like the National Domestic Violence Hotline (1-800-799-SAFE) stand ready 24/7 to provide help and guidance.
Finding Support in the Battle Against Breast Cancer
For those seeking information and support, the American Cancer Society offers a free hotline at 1-800-227-2345 and a wealth of resources at cancer.org.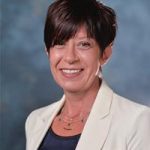 Nancy Cole has over 15 years experience as a educator and health practitioner. She has a B.S. from Brock, and a Ph.D. in biology from the University of Guelph . Nancy has worked as a special medical consultant for a major insurance provider before becoming a freelance health author and public speaker.