The digital age has made a huge impact across all sectors and aspects of human existence, healthcare inclusive. One of these technological advancements is in the pharmaceutical industry, where brick-and-mortar pharmacies have transitioned into online pharmacies.
Simply put, an online pharmacy, as the name suggests, is an enterprise that deals with the sale of prescription and non-prescription drugs online. They take drug orders online and deliver them to their clients by post or mail. There are about 32,500 notable online pharmacies in the world today, including Canadian pharmacy.
The Inception of Online Drug Sale
Online pharmacies, also called E-pharmacies, came into existence in the late 1990s. Soon, it rapidly gained global recognition, prompting the attention of the US Food and Drug Administration (FDA). To this effect, the FDA has a section on its official website titled "Buying Drugs On the Internet." While the recognized regulatory body endorses the sale of drugs over the internet, they have published guidelines that emphasize safety for consumers by bringing to light the existence of illegal online pharmacies.
How Does it Work?
While conventional pharmacies might be your first port of call when an illness sets in, online pharmacies have proved to be a more convenient and effective drug delivery mechanism. With an online pharmacy, consumers can fill a prescription or non-prescription medications online or via an app without making an in-person appearance at a physical store.
Generally, all medications that are not over the counter necessitate prescription from a certified medical professional such as a nurse, doctor, or physician assistant. Thus, you can't get these drugs directly from a pharmacist without a prescription. So how do you get prescriptions across to an online pharmacy?
Again, technology is to the rescue — the healthcare industry now utilizes electronic medical records (prescriptions inclusive), which can be digitally transmitted from one source to another. This is called e-prescribing. Consumers can either visit a physician at the clinic or via telehealth to get a valid prescription. The prescription is then sent digitally via fax or email to your preferred online pharmacy, and the drugs are mailed to your address.
For non-prescription drugs, you only need to select your desired products and click the order button. You can also upload your prescription directly on the website using the Send Prescription option. How convenient!
Optimizing Consumer Healthcare Experience with Convenient Online Drug Sales
The advent of online pharmacies has redefined the consumer medication experience. People who live miles apart from a traditional pharmacy, those with disabilities, and individuals with a demanding schedule can conveniently purchase drugs online with a few clicks of buttons. It is an easy, fast and reliable system of accessing quality drugs. In addition, it saves time. You can order your drugs within minutes and have them delivered in record time. Unlike a traditional pharmacy, you don't have to join a queue before obtaining your drugs.
You might not know this but buying drugs on the internet saves you a ton of money. Especially when you are buying from an affordable yet reputable stores. Another upside to patronizing online pharmacies is the privacy they guarantee. If you are embarrassed about buying certain drugs in a physical pharmacy, you can discreetly order online without the discomfort of transacting face-to-face with a pharmacist. Plus, you get a wider range of options on an online pharmacy than with a conventional pharmacy.
In a nutshell, online pharmacies offer several benefits and perks to consumers. They are seamless, convenient, affordable, and effective!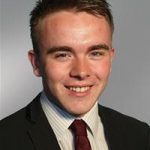 Erik Jackson has been a senior editor at Health News Tribune for three years. Fluent in French and proficient in Spanish and Arabic, he focuses on diseases and conditions and the newest trends in medicine.