When hiring the right candidate for your business, there are many things to consider. It is not just about finding someone with the right skillset – you also need to ensure that they will be a good fit for your company culture and that they share your values.
However, many business executives feel overwhelmed when it is time to hire a new employee. After all, the wrong decision can be costly and set your business back months or even years. How do you find the right person for the job?
Bryce Cleveland, CEO of Scalpa, is here to help entrepreneurs learn how to select the ideal person for their brands. In this article, he discusses what executives must look at when hiring a candidate and provides tips on finding the perfect person for your business role.
Important Recruiting Factors Executives Must Know
Choosing the right person for your business is essential to its success. Although the process can be daunting, but if you keep a few key factors in mind, you will be well on your way to finding the perfect candidate. When recruiting for a new role, here are some principles to help you hire the right person:
Desire and Dedication
The first quality you should look for in a candidate is desire. Do they have a strong desire to work in your industry and company? Are they dedicated to their career and willing to put in the extra effort to get ahead? If a candidate doesn't have the drive to succeed, they may not be worth your time.
"The desire to succeed is innate, and it comes from within. I always tell my students that having the best skills or knowing how to perform the best permanent eyeliner and microblading techniques is not enough. Hiring managers often look for dedication traits in job candidates by evaluating their career goals, motivation, and willingness to take on new challenges," Bryce Cleveland shares.
Cultural Fit
When evaluating candidates, it is also essential to consider whether they will fit your company's culture well. Hiring someone who doesn't mesh well with your team can create tension and conflict, so finding someone who shares your values and who you can see yourself working with long-term is crucial.
Skillsets
Of course, you also need to ensure that the candidate has the necessary skill set to do the job. Be sure to clearly define the skills and experience you are looking for in a candidate before beginning your search. This will help you weed out anyone who is not qualified and save you time in the long run.
Future Career Goals
When interviewing candidates, be sure to ask about their future career goals. Hiring someone looking to move up in the company within a few years can save you the hassle of having to recruit for their position again. On the other hand, if a candidate's long-term goals do not align with your company's plans, they may not be the right fit.
Tips for Hiring the Right Person
Here are some tips on how to find the perfect person for your business role:
Utilize social media to connect with potential candidates. LinkedIn is an excellent resource for finding qualified candidates in your industry.
Post job descriptions on job boards
There are many job boards online, such as Indeed and Glassdoor. Posting your job description on these sites will help you reach a larger pool of candidates.
Attend industry events
Another great way to connect with potential candidates is to attend industry events. This is a great opportunity to network and meet people who may be interested in working for your company.
By following these tips, you can be sure of finding the perfect candidate for your business. Hiring the right person is essential to your company's success, so it is important to take your time and consider all the factors mentioned above.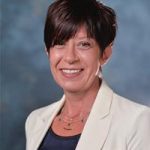 Nancy Cole has over 15 years experience as a educator and health practitioner. She has a B.S. from Brock, and a Ph.D. in biology from the University of Guelph . Nancy has worked as a special medical consultant for a major insurance provider before becoming a freelance health author and public speaker.