The province of Ontario is investing an additional $1.6 million in the region to provide rapid care for those suffering from opioid and alcohol dependence.
Sudbury, Algoma, Cochrane and Nipissing addiction treatment rapid access clinics will each receive $ 400,000 from the Local Health Integration Network (LHIN), a provincial organization that links government and health facilities.
This money will allow clinics to open more days in the week and hire staff.
"With the analyzes, we realize that there is so much need here in Sudbury and in the surrounding area that this is an opportunity to jump on," says the new director of the North East LHIN, Jérémy Stevenson. And that's just the beginning."
The Sudbury Rapid Access Addiction Treatment Clinic, which hosted the LHIN announcement on Friday morning, will be open five days a week instead of three.
The center, operated by Horizon Health North Hospital, will also conduct research, data collection and analysis to assist in the development of a provincial strategy.
Jérémy Stevenson even hopes that these efforts will lead to the creation of supervised injection sites.
"We have a group that proposes strategies. If that's what we're heading for, I think we have to listen, understand the needs and invest where they are. "
A need for expertise
One of the patients at the Sudbury clinic, Robert Pilotte, considers that access to this care simply saved his life.
"Two and a half years ago, I saw Dr. Michael Franklin [of the clinic]," says Sudburois. He put me on Suboxone, it completely changed my life. "
Suboxone is a combination of drugs that helps fight opioid addiction by cutting withdrawal symptoms.
These are headaches he says he has had for 40 years that led his former doctor to prescribe meperidine, an opioid, to calm chronic pain.
With time, he became addicted. Her doctor at the time decided one day to abruptly cut off her access to painkillers.
I thought of suicide. It's dangerous to stop opioids suddenly.

Robert Pilotte, patient
"And if you stop at once," he says, "people go out on the streets and get the drugs to relieve their pain. "
The North East LHIN Director recalls: Many addicts are people who, like Robert Pilotte, have had access to opioids first with a prescription from their doctor to relieve chronic pain.
"They are professionals, young people, students too. It is a wide variety of individuals [who is affected by this crisis], "says Jérémy Stevenson.
Since opening in December 2015, the Sudbury Rapid Access Addiction Treatment Clinic has treated 108 patients.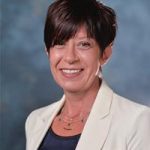 Nancy Cole has over 15 years experience as a educator and health practitioner. She has a B.S. from Brock, and a Ph.D. in biology from the University of Guelph . Nancy has worked as a special medical consultant for a major insurance provider before becoming a freelance health author and public speaker.