While workers' salaries remain the same, the prices of medications keep on increasing almost every year. Statistics have shown that about a quarter of the Canadian adult population finds it difficult to afford their medication.
Whether you are on an insurance program or not, the price of prescription drugs can be costly. This sometimes necessitates people to weigh between the cost of their prescription medication and basic needs like food and rent. People are left with no option but to make difficult decisions between their finances and health.
Let's look at some of the ways you can save big on prescription medication and still get the best.
Go for Generic Prescriptions
Although not every medication is offered as a generic version, a good number of generic versions of brand-name drugs exist. Generic drugs contain the same active constituents and effects as the brand-name version – they also cost up to about 80% less.
Speak with your healthcare provider about generic versions of your medication. This way, you can get a prescription for generic drugs so you can cut costs.
Whenever we plan to go shopping, we tend to do our homework and compare prices between different vendors. Then why should picking up our prescription be any different?
Even though we all need a prescription at some point in our lives, not every one of us knows that the prices of medication vary between pharmacies. You could save big when you try switching from one pharmacy to another. You don't have to visit all the pharmacies around to compare prices. Instead, just search for the cost of your prescriptions on the pharmacy's websites. You will find the cheapest drugs store where you can fill your prescription nearby.
New drugs are often very expensive. This is because they are only available in their brand-name forms. However, manufacturers often offer coupons for these medications to people who meet certain criteria. Prescription savings are good, but not everyone can use them. However, some manufacturers have free medication coupons, and everyone can have them regardless of their insurance and financial status.
E-Pharmacies have a more competitive price for prescription medications. Buying your drugs online and comparing the price of the same drug at different certified online pharmacies is also a good way to cut down costs. You can buy Ozempic online at a much lower price. Always look out for a verification seal such as the Verified Internet Pharmacy Practice Sites (VIPPS) seal. VIPPS is a form of digital verification that shows that a pharmacy is certified to render online services.
Speak with your healthcare service provider if they could offer a complimentary sample of the new drug they recommend. This will allow you to see whether a drug is effective and well-tolerated by your system before filling an expensive prescription that you may not end up using.
Conclusion
The cost incurred for Prescription medication is very high. If you find yourself in a tight situation struggling to pay for your prescription drugs, you should consider the above-listed tips to help you save big on prescription drugs. You can as well explore any of the patient assistance programs available. Do not hesitate to discuss any issue with your healthcare provider about your situation.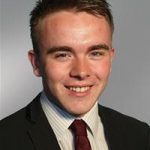 Erik Jackson has been a senior editor at Health News Tribune for three years. Fluent in French and proficient in Spanish and Arabic, he focuses on diseases and conditions and the newest trends in medicine.