When it comes to your family's wellbeing, finding and choosing the best pharmacy is something you absolutely cannot overlook. This is because compared to the doctor's office, the local pharmacy is a quick stop for most people to seek advice and treatments for some of their health concerns. Unfortunately, choosing the best local pharmacy isn't so easy, considering there is one on almost every corner.
A Google or yelp search doesn't provide much help either as there are so many options to choose from. So how can you narrow things down to make the best choice for you and your family? Keep reading for a few helpful tips on choosing the best local pharmacy.
Location
Walking out of the doctor's office with your prescription in hand, the last thing you need is to drive for hours just to get your prescription filled. With a good local pharmacy just a few minutes away, you can easily get your prescriptions filled while also getting good advice on your medication management.
Choose a Local Pharmacy and Team that Knows You Well
Usually, visiting the same local pharmacy frequently helps you build a relationship with the pharmacist and the pharmacy team. This way, they know what your needs are and can make unique recommendations for you based on those needs.
Always go for a local pharmacy with a team that is focused on offering you the best-personalized service. They may ask you some questions about your health and medication history so as to better recommend a regimen that best suits you. It is also an added advantage if the pharmacy staff is friendly, approachable, and makes you feel comfortable.
Drug Coverage/Availability
This is very important when choosing a local pharmacy. Your local pharmacy should always have your medications available for when you need a refill. However, there are times when those medications might not be in stock either due to a change in brand names or shortage on the manufacturer's end. In this situation, what makes one local pharmacy stand out from the others is their willingness to go out of their way to help you contact surrounding pharmacies to check if they have the drugs in stock.
This extra effort goes to show great customer service, and this is a quality the best local pharmacy should possess. It is also important to make inquiries about pharmacy policies and the kind of insurance plans they accept. If you don't have any coverage at all and plan to pay out of pocket, it is recommended that you go for pharmacies like Canada Drugs that offer great discounts on prescription medications.
Find a Pharmacy that Can Give You Trusted Recommendations
Going to a pharmacy with a wide range of treatment products and drugs isn't enough to meet your needs. You need to know exactly what you're looking for amongst those arrays of products. Your local pharmacy should have a team you can talk to about your needs and trust to make knowledgeable recommendations for your overall health.
Ask friends, family, and coworkers for recommendations about which local pharmacies they find to be most helpful. You can also do some online research about local pharmacies near you just to get a feel of which one best suits your needs.
The Knowledge/Experience of the Pharmacist
This is another important factor to consider when choosing a local pharmacy. Your pharmacist should be able to offer clear information and answers to whatever questions or concerns you have about your prescription (from different brand names, formulation, and dosage to usage and potential side effects).
Conclusion:
When it comes to choosing a local pharmacy, it is important to bear in mind that bigger isn't necessarily better. Always go for a pharmacy that is invested in understanding your unique needs in order to make better, personalized recommendations just for you.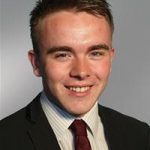 Erik Jackson has been a senior editor at Health News Tribune for three years. Fluent in French and proficient in Spanish and Arabic, he focuses on diseases and conditions and the newest trends in medicine.