A good percentage of adults take at least one prescription medication a day and paying for these medicines can add up to quite the sum, especially when you don't have insurance or are underinsured. The good news, however, is that are several ways you can save money on your prescription medications without compromising your health. Let's take a look at some of those ways below.
Switch To Generic Drugs
Generic drugs are basically copies of brand-name medicines and they offer similar clinical benefits. So, consider talking to your doctor about prescribing the generic versions of your medications if they are available. Another way to cut costs is to go for a therapeutic equivalent of your medications (different drug formula that treats the same condition just as well) as they often cost less.
Compare Prices From Legitimate Online Pharmacies
Buying your medications online can help you make significant savings on your medical bills. When you go for reputable online pharmacies like Canadian Pharmacy, not only will you gain access to a wide range of prescription medications at very competitive prices, but you will also enjoy other services like private and discreet home deliveries and expert medical advice.
It is, however, crucial that the online pharmacies you deal with are accredited and licensed by the right organizations. Some of the things you should look out for when choosing an online pharmacy include; valid prescription requirements, reasonable prices, and valid physical and contact addresses.
Use Manufacturer Coupons
These types of coupons are typically issued directly by a drug manufacturer, and you can get them either at your doctor's office or from the manufacturer. Most of these coupons are, however, only available for brand-name or new drugs, and although they can help you save significantly, they are not without limitations. Some of the limitations associated with these coupons include;  they can only be used for a limited amount of time (typically 6 months to a year), you can't use them if you have any state or federal run insurance, and some may require you to provide your medical information to the drug manufacturer, and they have price limits.
Apply For Supplementary Coverage And Discount Programs
Check to see if you are eligible for a drug assistance program. These programs are usually offered by pharmaceutical companies, and they often depend on your health needs and income. Some of the offers you may get from these programs include; free or low-cost medicines and discount cards. You can use organizations like PPA (Partnership For prescription Assistance) to find these programs or you can apply to the drug manufacturer directly.
Another way is to check with your local government and insurer, as some states also offer these assistance programs.
Seek Out Preventative Care And Stay Proactive About Maintaining A Healthy Lifestyle
Prevention is always better than cure. So, be proactive about getting preventative care like health assessments and annual health checks. This way, illnesses can be detected and treated early. In addition, most health insurance plans cover preventative care at no added costs.
Also, ensure to incorporate healthy habits into your daily routine. Eat right, exercise more, and talk to your doctor about lifestyle changes that can help you achieve your long-term health goals.
Conclusion:
Taking your prescription medications is not something you can afford to skip or compromise on because of costs, especially since they are necessary for keeping you healthy. There are several ways to safely save money on your prescription medications, and the list above is some of the very effective ones.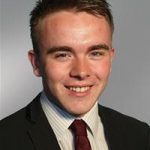 Erik Jackson has been a senior editor at Health News Tribune for three years. Fluent in French and proficient in Spanish and Arabic, he focuses on diseases and conditions and the newest trends in medicine.